С Днём Победы, дорогие друзья!!!
--- | Author: swint68 | 11-05-2015, 05:37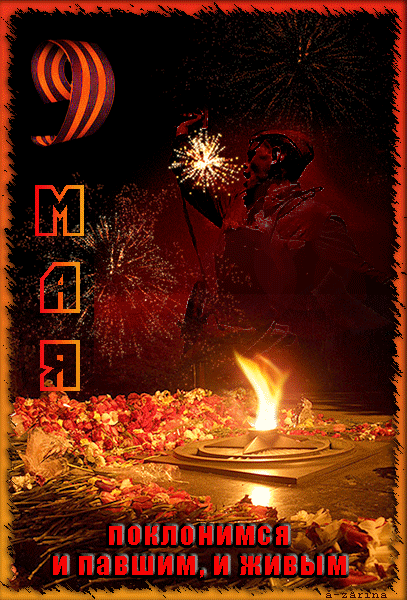 Друзья!, от всей души поздравляю вас с праздником Великой Победы! Желаю вам мира, защищённости и благополучия! Не забудем беспримерный подвиг и героизм наших предков, ведь благодаря ему, мы по-прежнему непобедимы!

Friends! heartily I congratulate you on a holiday of the Great Victory! I wish you the world, security and wellbeing! Let's not forget an unprecedented feat and heroism of our ancestors, after all thanks to it, we are still invincible!
Comments: 6 | Views: 759 |