KMFDM - ROCKS: Milestones Reloaded - Live 30th Anniversary Concert (2016) [DVD9]
Rock, Industrial, Video, live video | Author: dust | 5-10-2016, 06:21
Artist: KMFDM
Title Of Album: ROCKS: Milestones Reloaded - Live 30th Anniversary Concert
Year Of Release: 2016
Label: Ear Music
Country: Germany
Genre: Industrial rock,Industrial metal
Quality: DVD9
Video: MPEG2 Video 720x480 (16:9) 29.97fps 7500kbps
Audio: AC3 48kHz 2ch 448kbps
Time: 02:09:54
Full Size: 7.14 GB

The live recording, taken from the DVD included with the CD+DVD version of KMFDM's upcoming album "ROCKS - Milestones Reloaded"!
"ROCKS - Milestones Reloaded" is a personal "best of" compilation by KMFDM protagonists and masterminds Sascha Konietzko and Lucia Cifarelli, who claim the re-imagined, re-mixed pieces would be an "ideal playlist for a live set", commemorates the band's 32th anniversary.
Ranging from remixes by Bradley Bills of CHANT to producer/musician extraordinary Marco Trentacoste and Sascha Konietzko himself, the re-worked versions extract the essence of KMFDM's music and, at the same time, place new emphases.

In true KMFDM tradition, "ROCKS" bears all the band's trademarks: the (mostly) five letters commonly used in the title, as well as the iconic graphics of Aidan Hughes aka BRUTE!, which are reminiscent in the style of early Soviet Constructivism propaganda. Add to this KMFDM's signature industrial sound, a crossover between techno/dance and heavy metal, and densely distilled political lyrics, which never fail to challenge ignoramuses of every breed, and it is clear why KMFDM is regarded as the epitome and synonym for the musical style of the harder variety.
Tracklist:
01. Sucks Intro
02. Kunst
03. Amnesia
04. Ave Maria
05. Light
06. Pussy Riot
07. I Heart You
08. Free Your Hate
09. Potz Blitz
10. Tohuvabohu
11. Son Of A Gun
12. Rebels In Kontrol
13. Hau Ruck
14. Animal Out
15. Krank
16. A Drug Against War
17. DIY
18. Megalomaniac
19. Anarchy

KMFDM 30 Years Documentary



Sascha Konietzko – vocals, guitar, bass, programming, keyboards, synthesizer, percussion
Lucia Cifarelli – vocals, keyboards
Jules Hodgson – guitar, bass, keyboards
Andy Selway – drums
Steve White – guitar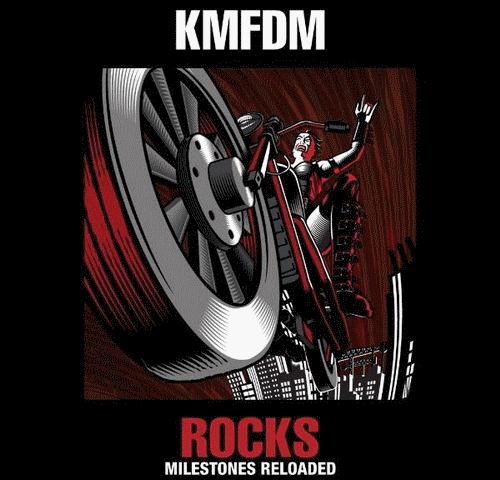 Comments: 0 | Views: 555 |