Dirkschneider - Live - Back To The Roots - Accepted! (2017)
Metal, Heavy Metal, live video | Author: dust | 24-09-2020, 18:44
Artist: Dirkschneider
Title Of Album: Live - Back To The Roots - Accepted!
Year Of Release: 2017
Label: AFM Records
Country: Germany
Genre: Heavy metal
Quality: FLAC (*tracks)
Bitrate: Lossless
Time: 02:16:03
Full Size: 646Mb


The singer with the charismatic voice had his musical breakthrough with ACCEPT in the early 80s. "It's still so much fun to sing these songs live, they are a part of my biography, but nevertheless it's about time to turn that page. There was so much talking and speculations about me and ACCEPT, so this is kind of a musical statement from my end – which seems to be very interesting for the fans who came to these shows".After the triumph all over the world in 2016, including tours in Israel and Japan, summer festivals and live shows in the US, Russia and Europe, DIRKSCHNEIDER continues touring in 2017.
Furthermore the band will hit the stages again with a brand new set list in October '17 to please fans in Europe and US – it's time for "Back To The Roots – Part II".

"LIVE - Back To The Roots – Accepted!" has been recorded in December 2016 in Brno, Czech Republic.
Tracklist:
1. Intro
2. Starlight
3. Living For Tonite
4. Flash Rockin' Man
5. London Leatherboys
6. Midnight Mover
7. Breaker
8. Head Over Heels
9. Neon Night
10. Princess Of The Dawn
11. Winter Dreams
12. Restless And Wild
13. Son Of A Bitch
14. Up To The Limit
15. Wrong Is Right
16. Midnight Highway
17. Screaming For A Love-Bite
18. Monsterman
19. T.V. War
20. Losers And Winners
21. Metal Heart
22. I'm A Rebel
23. Fast As A Shark
24. Balls To The Wall
25. Burning
26. Outro



Udo Dirkschneider – Vocals
Fitty Wienhold – Bass
Andrey Smirnov – Guitar
Kasperi Heikkinen – Guitar
Sven Dirkschneider – Drums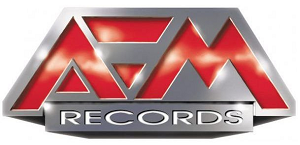 Comments: 0 | Views: 2042 |